Services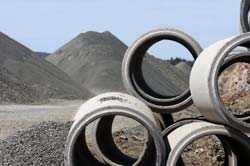 Matthews Civil provide a range of consultant engineering services that minimise the risks and saves unnecessary additional expenditure.
Project and contract management
Quality, health and safety audits
Advice on consent processes
Advice on financial planning and monthly claims
Drainage investigation and solutions
Property development
Advise on profitability management and cost control systems
Design of carparks and driveways
We offer a free consultation to ensure our clients can plan their project with confidence.
We are always available for confidential discussions on your needs and proposals without obligation.
Financial planning and control
We offer assistance with submission and approvals.
Consent processes
We will provide advice on the information required for:
Planning consents for subdivisions
Consents for various state highway activities
The resource consent process (not the content)
Monthly process claims
If you are an independent contractor, you want to make sure that you receive all payments you are entitled to.
We can work with you on:
Provision of contract claims for work-in-progress
Payments as per contract rates
Ensuring variations are identified and approved for payment
Tender bids
We can work with you on bids for car parks, driveways and subdivisions, eg:
Compiling basic design requirements
Quantity calculations
Compiling cost analysis for schedule rates
Ensuring the contractor is aware and claims for all financial payments under the conditions of contract
Safety audits
We will:
Conduct road network hazard identification, mitigation, and make remediation recommendations
Carry out contract audits to ensure compliance with standards or codes of practise such Transit's Code of Practise for Temporary Traffic Management
Carry out traffic management audits
Make network safety recommendations
We will also provide advice and support with:
Safe work practises
Writing of health and safety policies
Quality audits
Reduce the risk of asset deterioration
Reduce the risk of contract breach
Ensure minimum standards are included in contract specifications
A quality audit will ensure quality control systems are established and managed according to the relevant contract.