About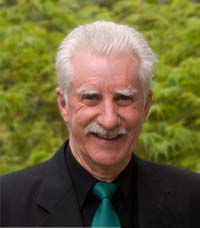 Dennis Matthews is a roading engineer with extensive experience in construction, maintenance and network contracts.
He has held various roading engineer and management positions on construction and maintenance contracts in New Zealand as well as internationally in Indonesia, Fiji, Papua New Guinea, the Solomon Islands and Western Samoa.
His technical skills include project and contract management, quality control, testing, design, financial control and programming.
He also has well developed interpersonal communication skills from dealing with a variety of clients including consultants, land owners and contractors. His project work internationally required him to converse in local dialects and navigate different legal requirements and customs.
Dennis' extensive experience in a wide range of challenging projects and locations means he can work on a variety of projects. He can work on small or large projects and differing levels of complexity or requirements.
Qualifications and training
Registered Engineering Associate
Diploma of Highway Engineering
STMS Level 1
Flood Protection